Tattooing Friends in the house..
This is one of the cool neighbors I have from the building I used to live in. I worked on her back four weeks, once a week and about two hours a session. It's been a fun piece to do and Murf is great to work on. He boyfriend Rory is the one taking pictures and a good friend as well. I was glad to have them around but they've taken of to Skate the Northern Hemisphere! There goes my artwork…….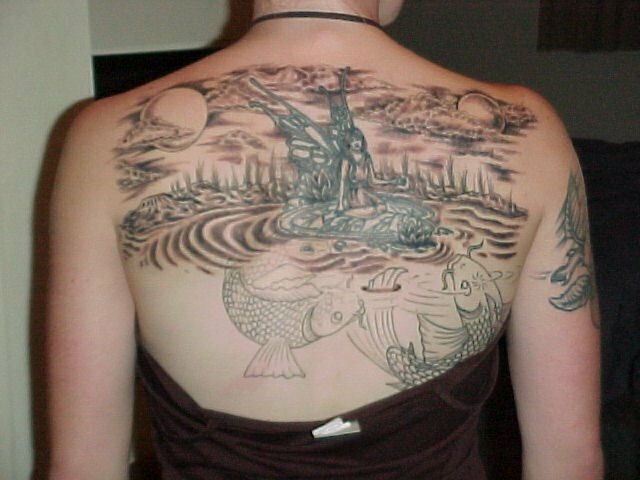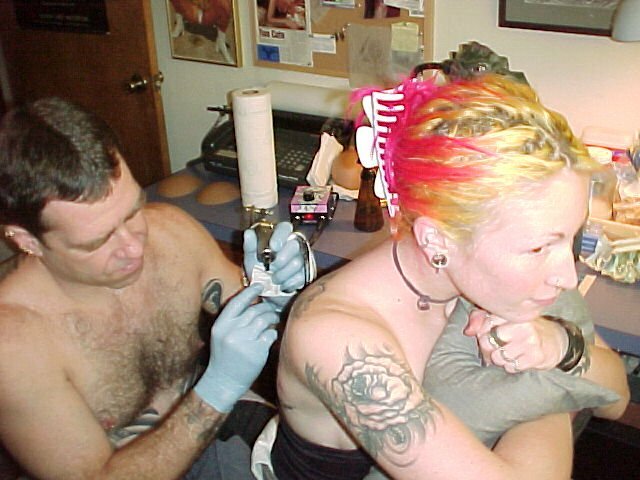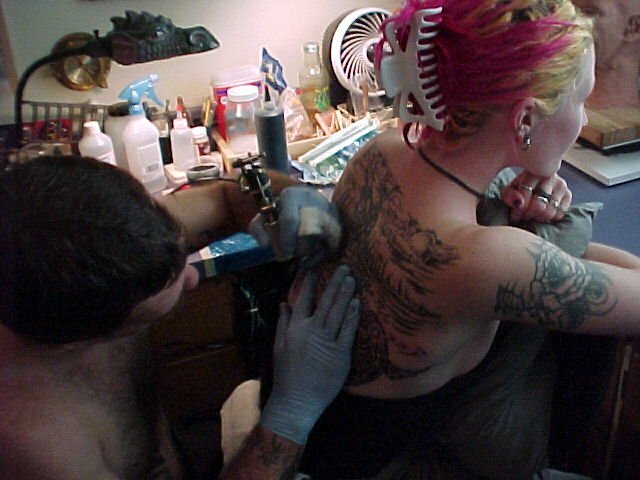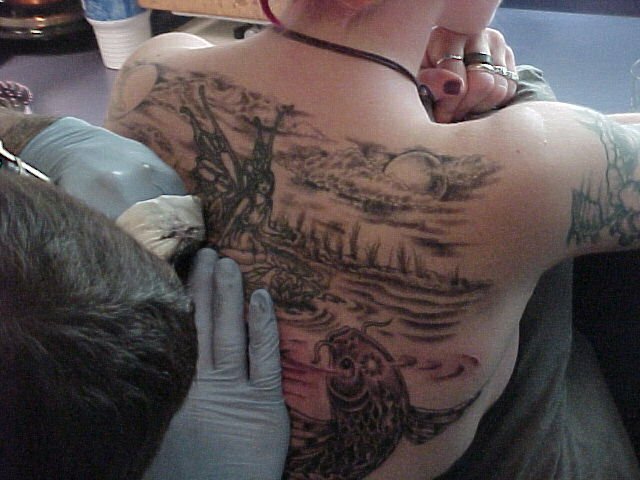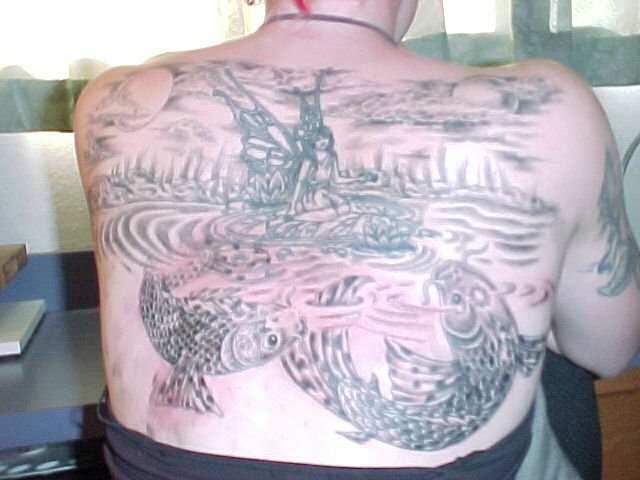 I hope you enjoy the Fantasy!